Based in Staffordshire, Performance Print is an independent engineering and consultancy firm which supports the flexible packaging industry from Food and pharmaceutical labels through to sleeves and pouches.
Performance Print was founded by Sam Adams who has over 30 years experience within the flexographic and offset Industries.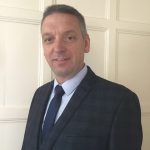 Sam's career has incorporated many key roles including Field Service Engineer, Print Instructor/Trainer and Production Manager, as well as European/SEA Service Director for a major press manufacturer. His knowledge of the industry is globally recognised and his expertise has been a major influence in helping converters realise their investments.
Performance Print covers a wide range of press manufacturers including: Nilpeter, Edale, Gallus, Mark Andy, Aquaflex, Comco, Heidelberg, Komori…
Preventive Maintenance Contracts
In order to eliminate unplanned downtime, we offer bespoke packages to keep your press in pristine condition.  As part of our service, we provide detailed electronic reports which help converters achieve accreditations such as BRC & ISO.
Breakdown Support
In the event of a breakdown situation, Performance Print offer remote/onsite support. We can competitively source parts should they be required.
Press Relocation/Installations
We are the experts who can install/relocate your press whether it be a few metres or to another facility – UK or overseas. Depending on customers' needs, we can manage entire projects.
Press Upgrades
You may be looking to convert a difficult application. If so, Performance Print will design, manufacture & implement upgrades. This allows your business to grow whilst utilising existing equipment.
Press Rebuilds
With a partial or total rebuild, Performance Print can bring added value to your press. This not only allows additional years of trouble-free production, will also allow you to use your tooling inventory which will be of significant value to your business.
Operator Training
Updating and maintaining operator skillsets is crucial for a successful business. We offer training programs, which enhance skillsets as well as creating confidence in ability. Operator training programmes not only help eliminate waste but also have a major influence in maximising production levels.
Application Support
Having an appreciation of the market trends allows us to offer our expert advice. Should you look to convert substrates, labels or sleeves which are difficult to convert, Performance Print will offer their expert advice.
Please note we are happy to sign none disclosure agreements, as we appreciate confidentiality is paramount.
Production/Lean Management
In a world where gross margins are shrinking, continuous improvement is intrinsic keeping businesses on the front foot. Performance Print are in a unique position, where they have the capability in implementing bespoke packages to meet your business needs. We have the resources to offer advice on pre-press, colour management (including extended gamut), production planning, press management, finishing, through to stock control. Should you wish to keep ahead, we are here to help.